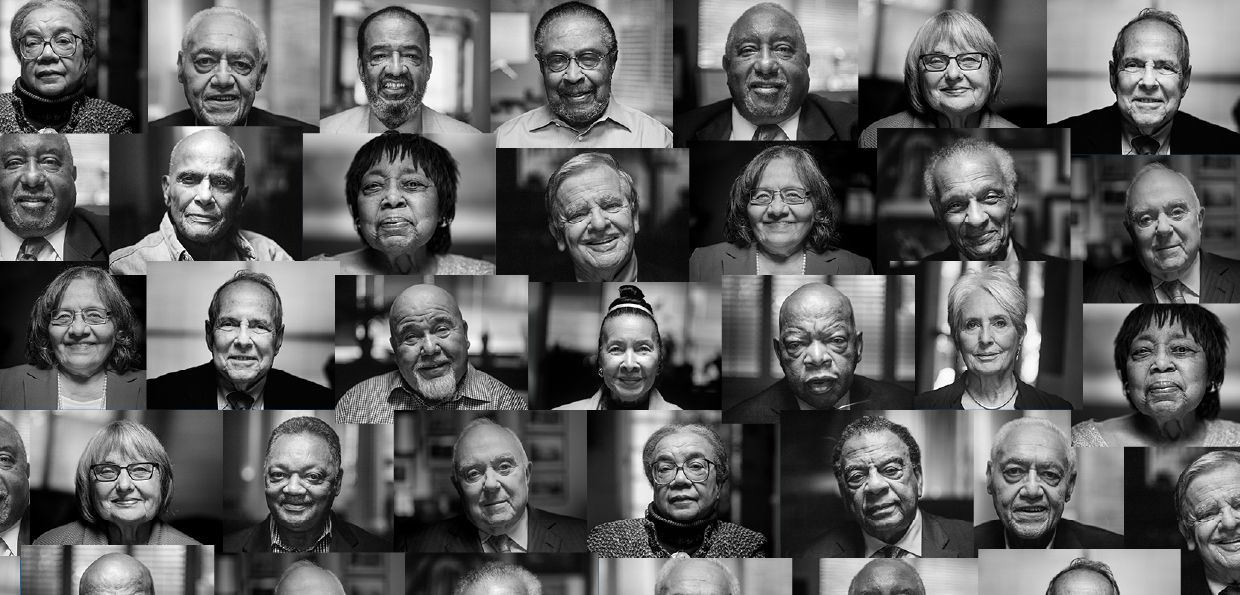 In partnership with:
Funded and supported by:
Prototype released: July 2019
View this prototype
Concept:
Documentarians are only often able to use only a small percentage of the interviews they capture. In this collaboration with Kunhardt Film Foundation, we explored making full video interviews with historically significant figures available for educational purposes.
What we did:
In order to understand how these videos could be used for education, we conducted user research on a set of high school and undergraduate teachers who use videos in their classroom to understand how they currently use video.
Kunhardt Film Foundation provided the raw interviews along with the time-stamped transcripts for the interviews. We then manually created the topic data, identifying topics being discussed during each moment of the the interviews.
In a one-day workshop in New York with Kunhardt Film Foundation, and educators, librarians and publishers familiar with video, we brainstormed ways to use this data and the interviews for teaching purposes. We then tested the most promising concepts with a set of history teachers, settling on the concept that underlies Interview Archive.
We developed the website, including the underlying linked open data knowledge graph. As we developed the site, we tested the value with another set of history teachers.
We polished and released the Interview Archive as an open prototype.
What we built:
What we learned:
Teachers who use video in their classroom often use it as an "informational cul-de-sac," a brief respite from the main through-line of their lecture.
Witness interviews like the ones in the Interview Archive are valuable for providing context and personalizing history.
Deeplinking the interviews with explorable topics being discussed made users less likely to treat the video as a cul-de-sac and more likely to explore. This also centers the witnesses' voices and perspectives.
There is not enough content in the current prototype to make it valuable as a teaching tool. The interviews need to cover a broader time period. Since the civil rights movement was a grassroots movement, interviews outside of leadership would be important to include.