Understanding Shakespeare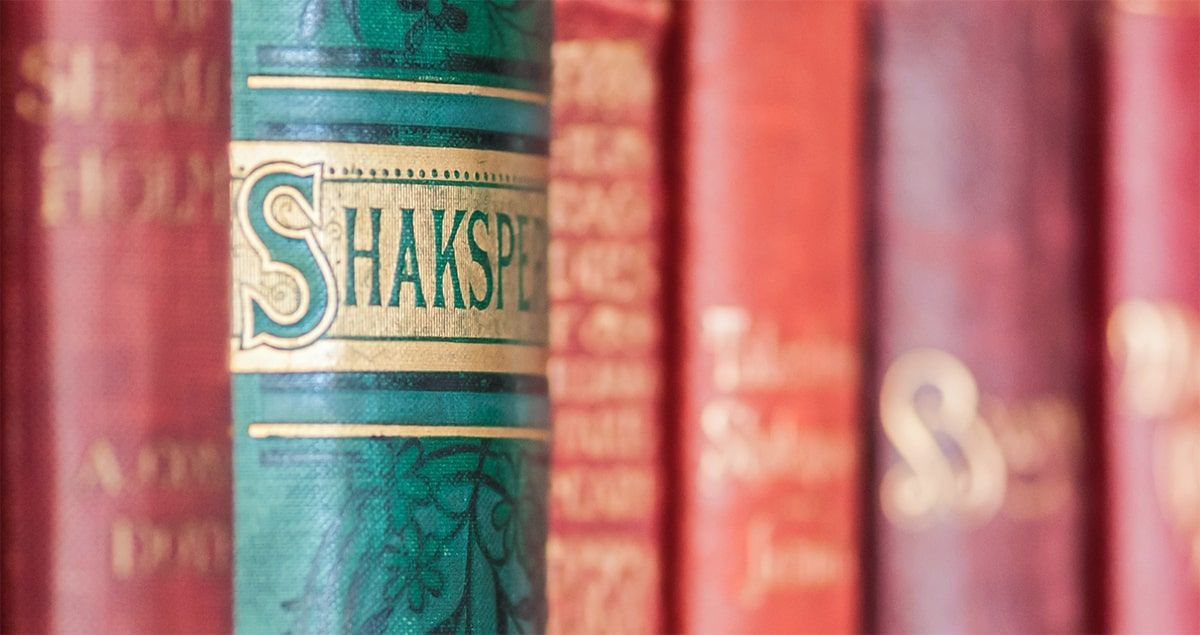 In partnership with:
Released: Oct 2014
Updated: Jul 2015
Graduated: Mar 2019
---
Understanding Shakespeare is no longer available, but all its features and content are available within the JSTOR Understanding Series
Concept:
Pick a play. Click a line. Instantly see articles on JSTOR that quote that line. Developed in partnership with the Folger Shakespeare Library, Understanding Shakespeare showcases the potential of using a primary text as a portal into the scholarship about it.
What we did:
Explored ways to link the scholarship in JSTOR with the plays, settling on fuzzy text matching as the most promising. For more information on the data in Understanding Shakespeare, see this blog post.
Conducted a flash build at the Folger Shakespeare Library. For more on this process, see this blog post.
Polished and released Understanding Shakespeare as an open prototype.
Expanded the content to include all of Shakespeare's plays.
Created an API to the underlying data.
What we built: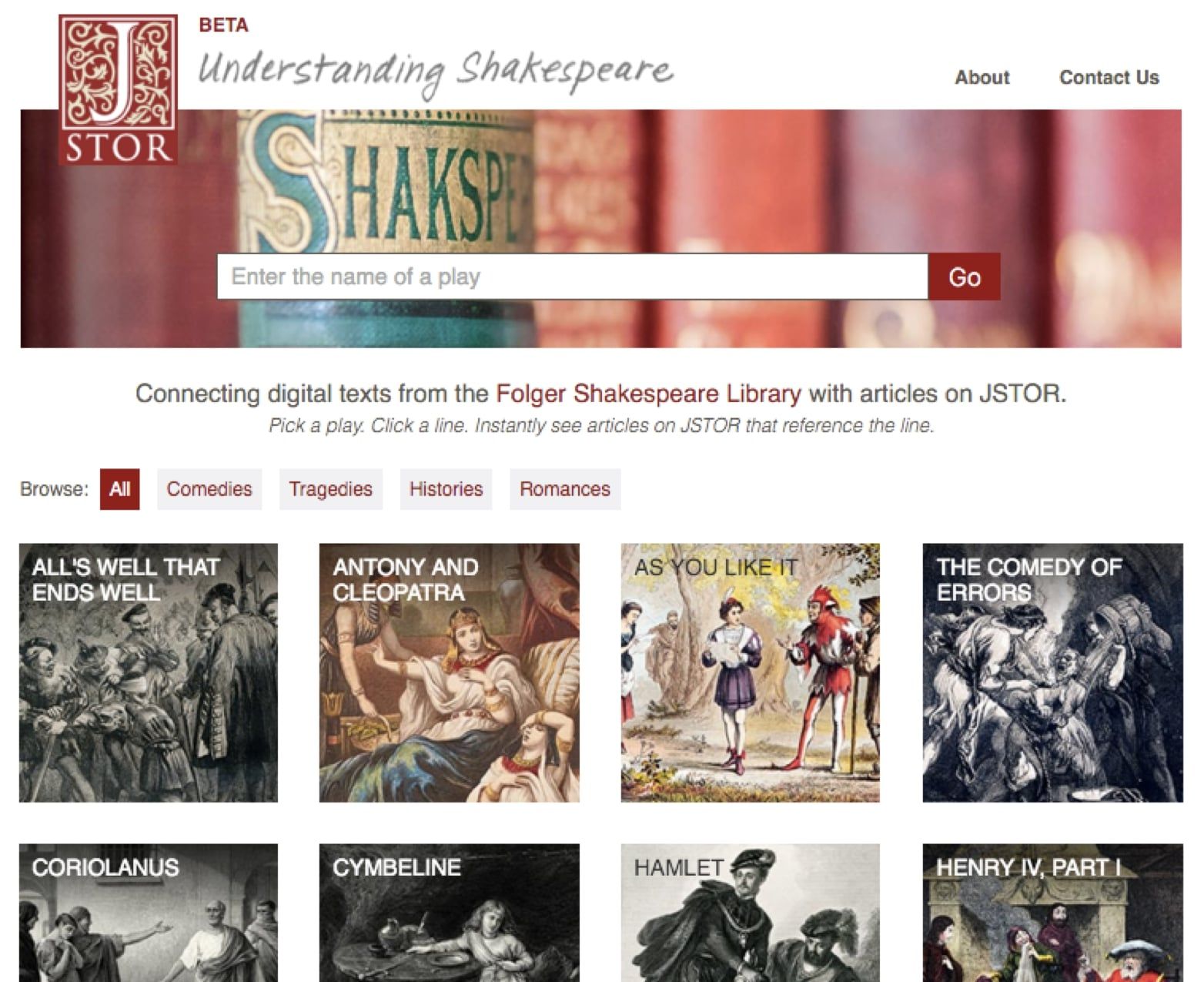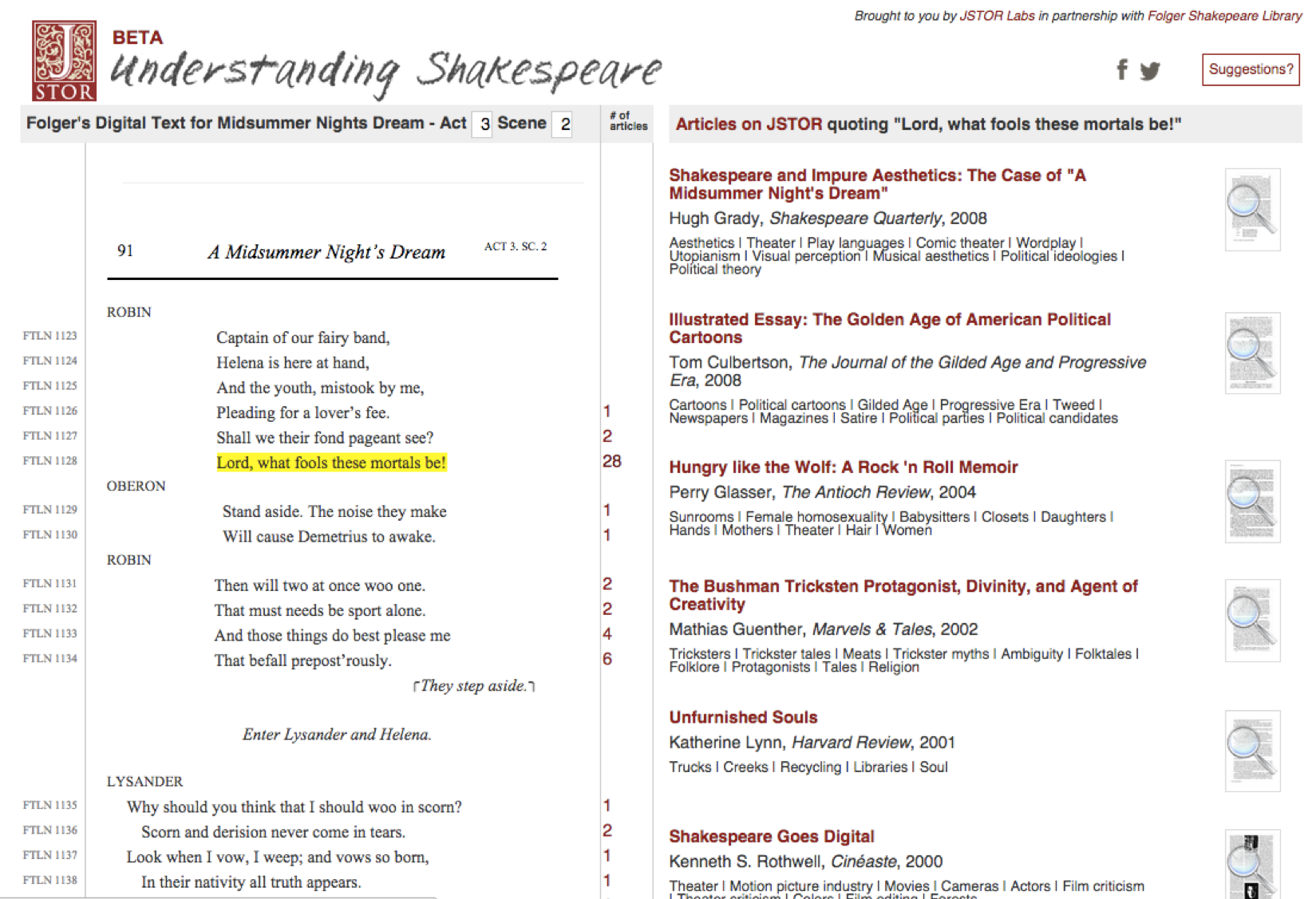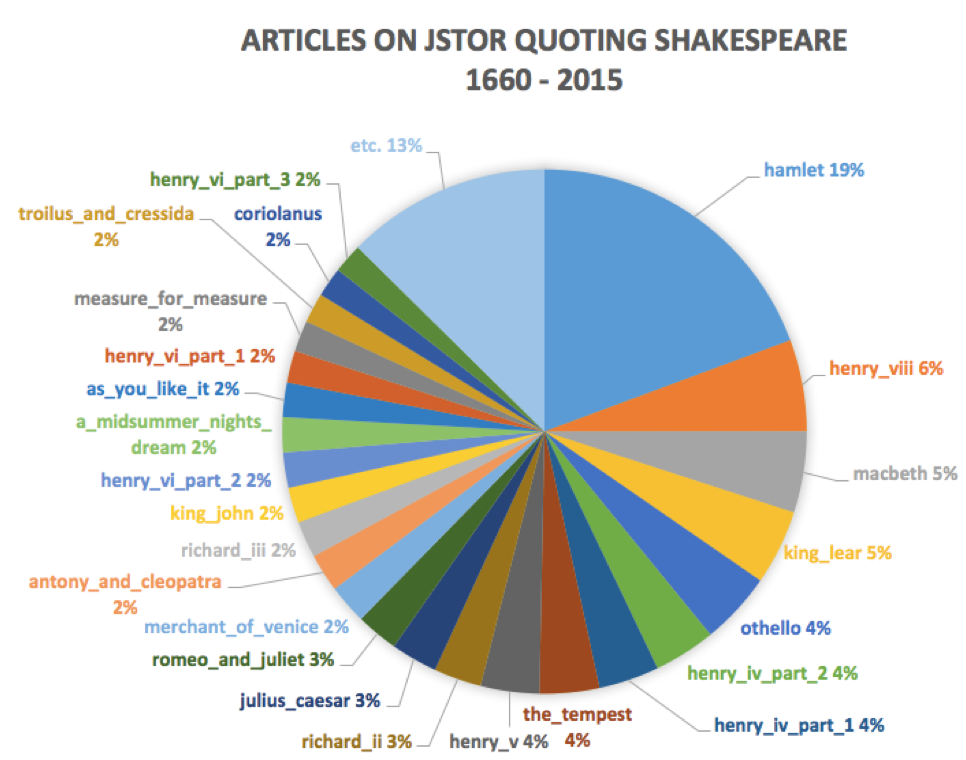 What we learned:
Fuzzy text matching proved a more powerful way to link between the plays and the articles than citations.
This approach proved to be easier for junior researchers than normal keyword search, and kept their research rooted in the text they are studying.
The underlying data (both most-quoted passages and plays as well as those that are less-often quoted) was as interesting and valuable as the specific article recommendations.