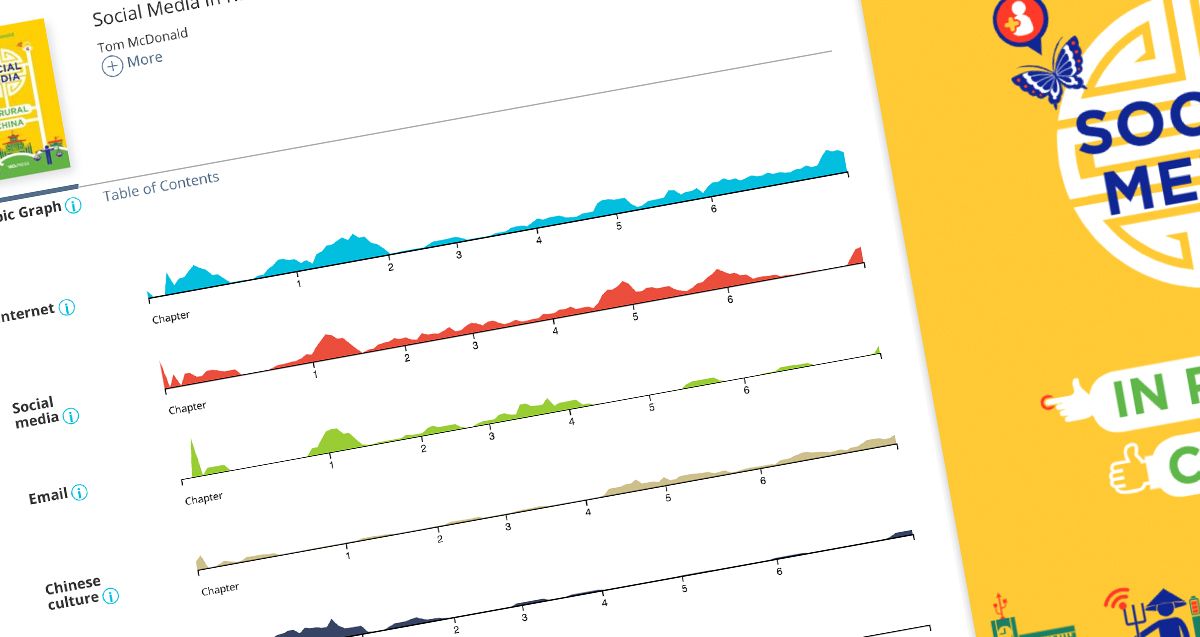 In partnership with:
Prototype released: December 2016
Graduated: March 2021
Concept:
Understand at a glance the topics covered in a book, then jump straight to pages about topics you're researching. Developed as part of Reimagining the Monograph, Topicgraph helps users explore longform scholarship.

What we did:
Conducted user research, held a "design jam" workshop at Columbia and concept tested the best ideas that emerged from the workshop. See Reimagining the Monograph for more detail. Selected as a concept the ability to discover topics embedded within a book.
Selected a set of open access books on JSTOR to include in the prototype, and created topic models for each book.
In a flash build at Columbia University's Butler Library, we iterated rapidly on the design of the site.
Polished and released the prototype.
For more information on what we built and learned, see the Reimagining the Monograph project.